THE MOST FUN AND GREENEST WINTER OUTING WITH YOUR TEAM: PLANT A TREE!
During the More Trees Now team outing, you go out with a forest ranger, ecologist and/or harvest supervisor. He or she knows exactly which trees you can harvest and transplant to a place where they stand a better chance. There are also planting days where you and your team help a farmer or starting food forest plant seedlings.
Did you know that you can also organise a planting day for your own business park? Super fun and inspiring to green your own work environment with your colleagues!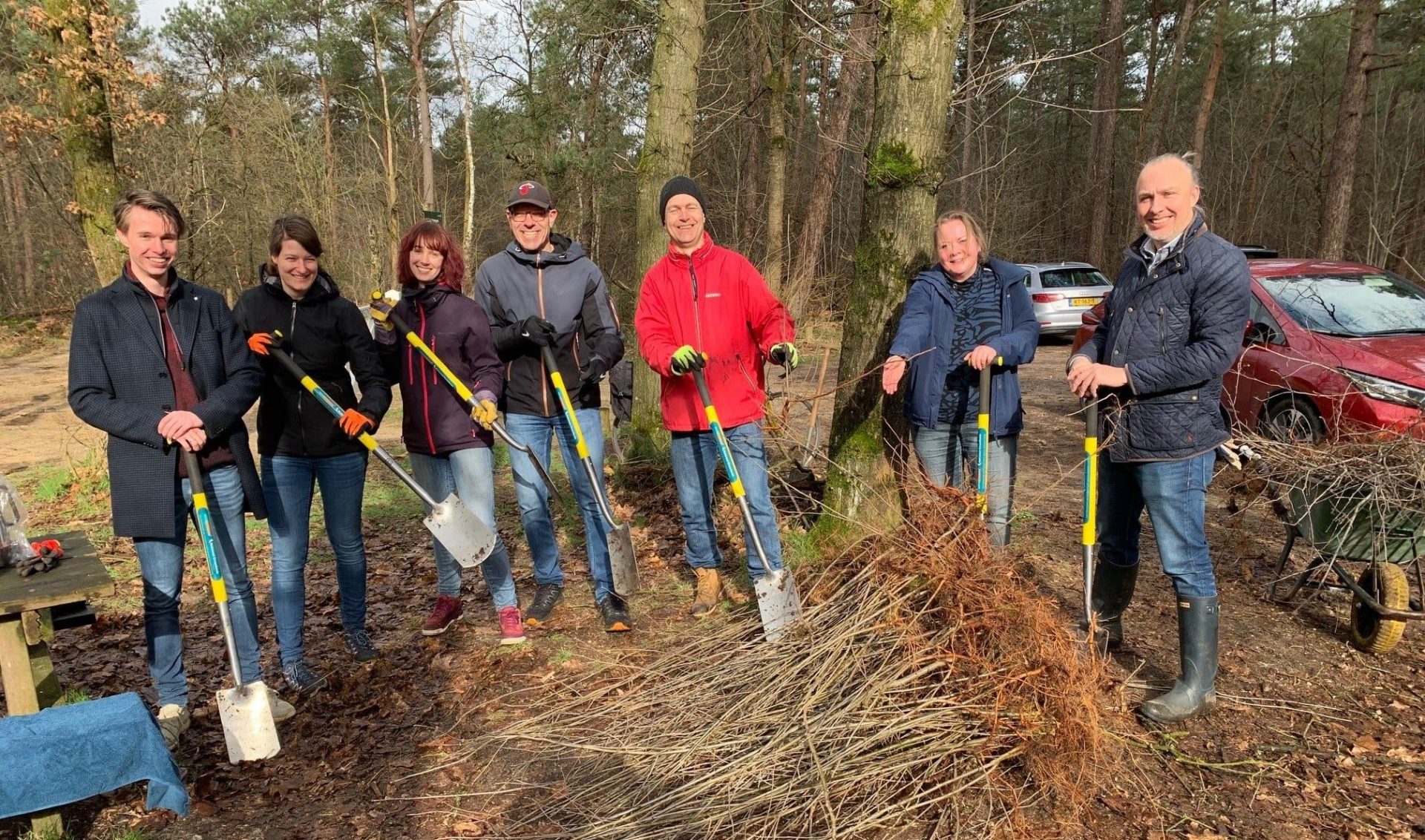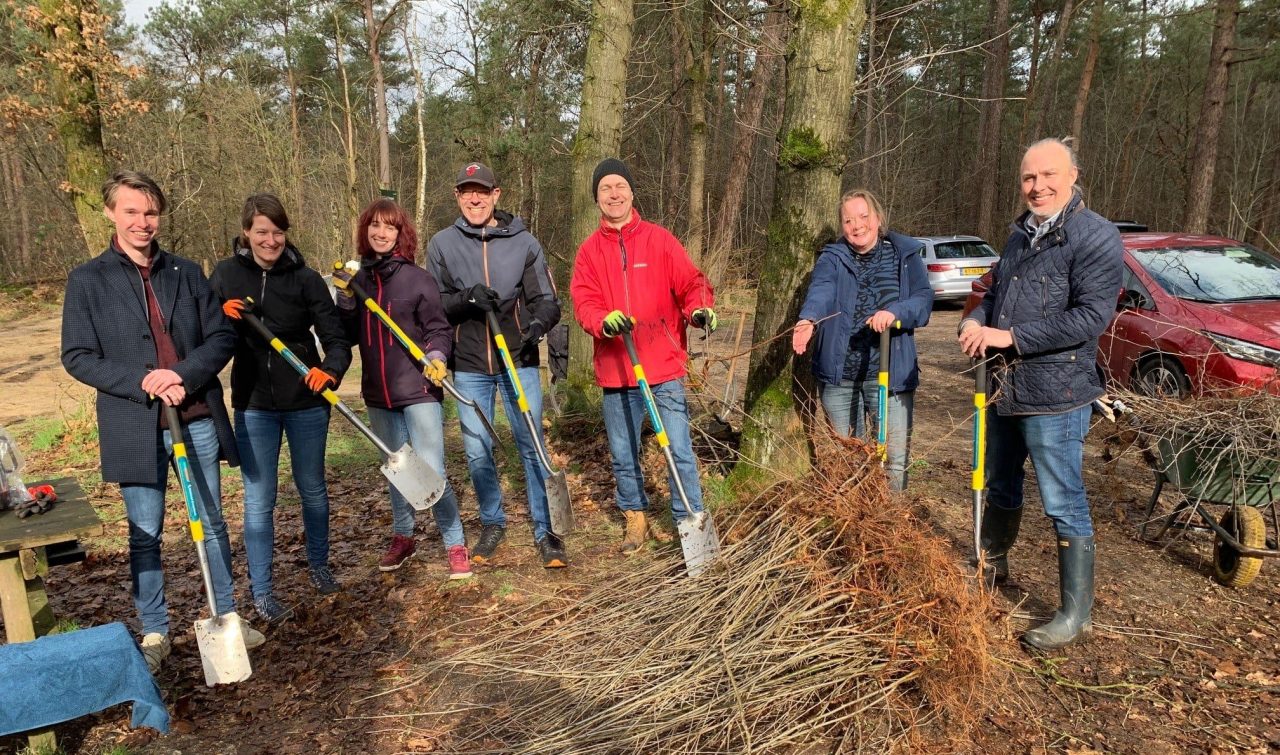 Become More Trees Now sponsor
You can also sponsor More Trees Now with your company! With more than 5,000 volunteers active throughout the country, we are always looking for spades, pruning shears, wheelbarrows and many more materials. The Nationaal Groenfonds went before you: they harvested with the team for a day with self-sponsored spades.